WARNING: This article may contain spoilers!
10 PM
is the fifth hour of 
Emily Wants To Play Too.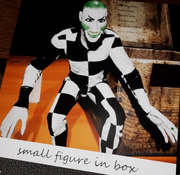 Description
In this hour, players reach the main warehouse and encounter Weasl. There are three entrances to level area 3, one being a completely different area. Chester also becomes active in the entrance area.
Rules
Locate the Key Card to the next clearance level.
Players must disable Weasl's music box before the song ends.
Players must shine their flashlight at Max if they encounter him in the dark (Area 2).
Players must stare at Kiki until she disappears. (All areas)
Mr. Tatters must be tagged before his cycle ends (Entrance Area).
Players must run from Chester if he spawns. (Entrance Area).
Players cannot run or make any physical noise around Greta (Area 1).
10:30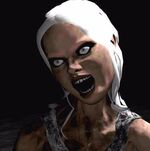 Once players discover the Key Card to Level Area 4, it will become 10:30 pm. This is where
Emily
makes her grand entrance! When Emily blasts through the vents, players must run from her until 11 PM. In area 4, players can restore the power by switching on the power box.  
10:30 Rules
Players must not let Emily catch them.